(FR) La version française est disponible ici.

Hitohira SAITO Sensei (formerly known as Hitohiro SAITO Sensei – read further) was born on the 12th of February 1957 in Iwama, in the Ibaraki prefecture of Japan. He began Aikido training at the age of seven under the supervision of Master Ueshiba, the founder of Aikido, and his father Morihiro SAITO Shihan.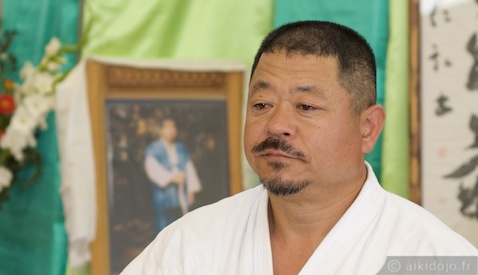 SAITO H. Sensei – 06/2008 – International seminar in Portugal

« We preserve and share the great influence of my father Morihiro while remaining faithful to the technical and spiritual heritage left by the Founder Morihei Ueshiba. We continually try to improve ourselves through the intensive and systematic practice of kihon, and we believe each training session is a unique opportunity to feel closer to the Founder. I firstly apply this permanent training to myself. »
– SAITO Hitohiro

...