(FR) La version française est disponible ici.
(EN) The english version is available here.
Many thanks to my friend Luca MARCHETTI for his kind work for translating this article.

Daniel TOUTAIN Sensei, 6ème Dan giappone, possiede il diploma di stato francese per l'insegnamento dal 1977. stato allievo diretto del defunto Maestro SAITO Morihiro.
Egli perpetua gli insegnamenti del Maestro Saito all'interno dell FAA Fundamental Aikido Association che ha molti rappresentanti in Francia e in molti altri paesi.
Il reçu le grade de 6ème Dan Iwama Ryu en 2002 des mains de son maître SAITO Morihiro Sensei, grade reconnu par l'Aikikai en novembre 2013, date à laquelle le Doshu lui a délivré le grade équivalent de 6ème Dan Aikikaï.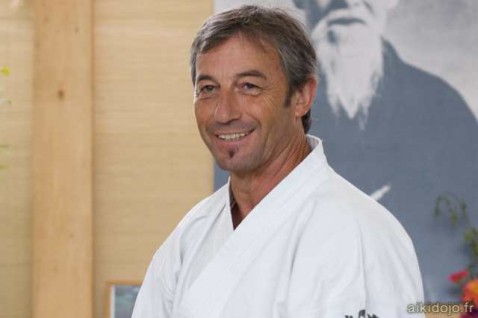 Daniel TOUTAIN Sensei – 08/2009 – Corso Internazionale – photo © e.savalli

...