(FR) La version française est disponible ici.
(IT) La version française est disponible ici.
Many thanks to my friend Blair HALL for his kind work for translating this article.

Daniel TOUTAIN Sensei, 6th Dan Japan, has been a qualified teacher of Aikido since 1977, with the 'Diplôme d'Etat français'. He is a direct student of the late Master SAITO Morihiro and he continues the teachings of Master SAITO within the FAA Fundamental Aikido Association, which has many representatives in France and around the world.
Daniel TOUTAIN was awarded the rank of 6th Dan Iwama Ryu in 2002, directly from his master Morihiro SAITO Sensei. This was recognized by the Aikikai in November 2013, when the Doshu awarded him the equivalent rank of 6th Dan Aikikai.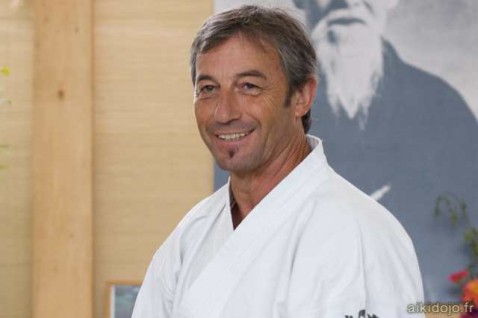 Daniel TOUTAIN Sensei – 08/2009 – International Seminar – photo © e.savalli